Spring is just around the corner, but not soon enough! A new soup to add to your recipe book is always needed, especially in the cooler weather.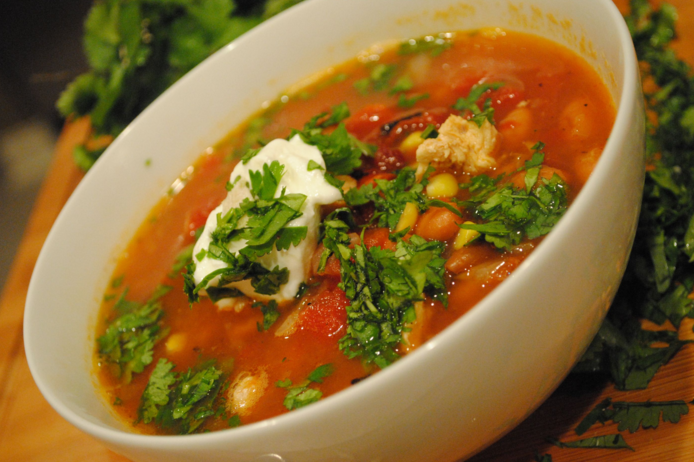 (source: preventionrd.com)
There is nothing better than sitting down to a comforting, soothing, scrumptious bowl of warm soup. The tomatillos and chipotle flavors blend amazingly well plus your health will benefit from these ingredients. Did you know tomatillos are full of nutritional value? According to organicfacts.net, "Tomatillos have significant levels of dietary fiber, very few calories, and low levels of fat. Furthermore, they contain moderate levels of vitamin C, vitamin A, vitamin K, and niacin, as well as potassium, manganese and magnesium."
This recipe calls form 1 lb of tomatillos. Your body will be pleased to receive such a healthy dish!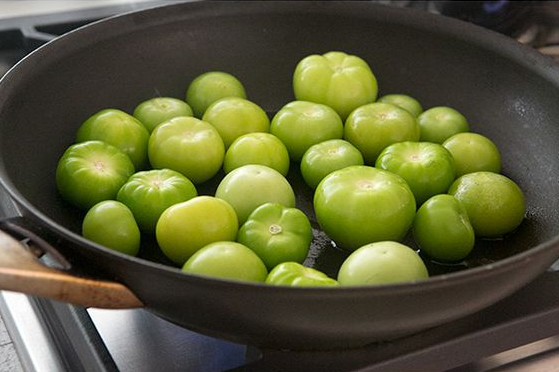 (source: Pinterest)
Here are the ingredients:
4 bone on chicken beasts, with skin
1 tsp salt
1 tsp pepper
1 chicken bouillon cube
12 oz. organic chicken broth
1 bay leaf
1 lb. tomatillos
4 chipotles in adobo
1/3 cup cilantro
1 onion, diced
2 cloves of garlic, diced
Boil chicken with salt, pepper, bouillon and bay leaf in enough water to cover for 1 hour. Remove bones and skin and tear or cut into small pieces. Put back in pot. Boil or roast tomatillos until tender. In a blender, puree tomatillos, cilantro and chipotles with a small amount of broth. Add to pot. Add remaining broth. In a frying pan, sauté onion in a small amount of oil until soft (approx. 10 minutes). Add garlic and sauté 1 minute. Add to pot. Simmer on low for 30 min. Garnish with avocado and lime slices. Salt to taste.
Bon apetit!