These Huevos Rancheros are hands down my favorite breakfast or brunch kind of meal! Do you need something new to wow your hubby, loved one or neighbors rather than the same ol' country breakfast you cook weekend after weekend? A new crowd-pleaser? This recipe will surely do the trick.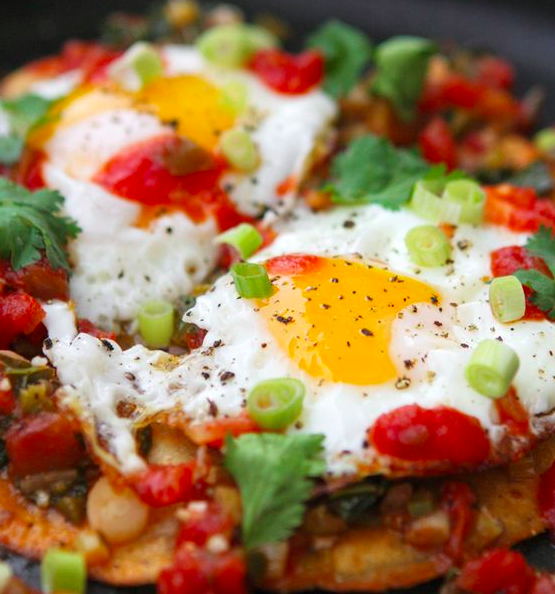 (source: Pinterest)
Imagine a scrumptious plate of warm tortillas, beans and eggs smothered in spicy red chile, topped with avocado, green onions, cilantro, cheese and a dolop of sour cream that melts together in your mouth. So damn good!! This combination will knock your socks off!
Ingredients for four people:
8 Corn Tortillas (2 per person)
3 Cups Black Beans
8 Eggs
3 Cups New Mexican Red Chile
2 Cups Cheddar or Pepper-Jack Cheese
2 Sliced Avocados
1 Cup Green Onion
½ Cup Cilantro
½ Cup Sour Cream
4 Tbsp of Butter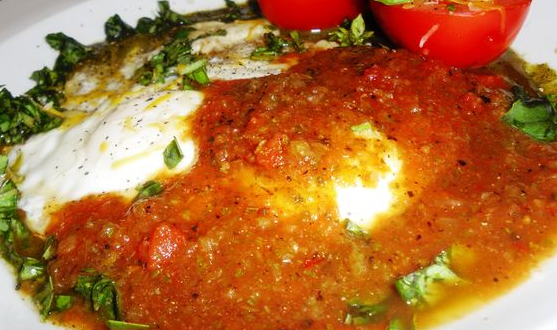 (source: Pinterest)
How to make it:
Chop up the green onion and cilantro. Next slice up the avocados and grate 2 cups of cheddar cheese. I prefer extra-sharp cheddar or pepper jack cheese with this recipe to give it a nice kick. In a small skillet, heat the black beans. You can choose to leave them whole or mashed as in refried beans. Warm and mix the red chile with a whisk in a sauce pan on low heat. Begin to warm the corn tortillas in a small skillet. Fry up the eggs in the butter and you are ready to plate this amazing meal. Place two tortillas on each plate, layer the tortillas with beans, top it with a fried egg. Now smother your plate with the best part- the red chile. Finish it all off with a little cheese, a few slices of avocado, green onion, cilantro and sour cream.
Your taste buds have never been so happy!